Bookkeeping services which save you time, eliminate headaches
and make the numbers work.
Bookkeeping services which save you time, eliminate headaches
and make the numbers work.
Outsourced bookkeeping services,
Xero training and back-office systems
We balance the books so you have better a work/life balance
We love the bookkeeping jobs you hate and get a kick from seeing the smile on your face when you realise everything's running smoothly. So we'll set-you up with efficient, cloud-based bookkeeping and job management systems that are tailored to your business. We're passionate about delivering value so we won't step back until you're 100% satisfied with the way things are working.

Every business is different…but there's always an easier way.
Corlika Du Plessis, Founder
Bookkeeping
Get a tailored Xero solution that puts you in control and makes life easier.
System Setup
We won't stop until you're
confident and satisfied.
That's a promise!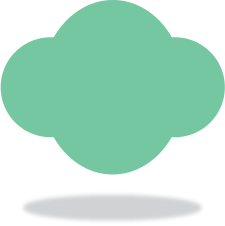 Job Management
With Workflowmax you can boost productivity and work more efficiently.
Consultancy
Tap into our expertise for Xero migrations, Xero training and bookkeeping support.
Choose a package – or pick & mix
Your business is unique, so we offer a range of bookkeeping packages and office support packages to suit your needs.
Choose the one that suits you best, or ask us to put together a customised package that matches
the requirements of your business.
Simple Support
Starting from
Our basic bookkeeping package, including bank reconciliations, GST returns plus ongoing support via email.
Support Gold
Starting from
All the benefits of the Support Plus package and add cloud payroll and PAYE returns for a comprehensive but affordable bookkeeping service solution.
Support Plus
Starting from
Add more support and peace of mind, with ongoing accounts receivables and payables management.
Cloudkept Solutions opened my eyes to automation and an easier way of doing everything from payroll to accounts payable. Corlika's personal service made sure that the solutions work for my business and me. I have saved several hours per week in managing my accounts and payroll of nearly 20 staff. This in turn has allowed me to focus on my business and not paperwork!
Graeme Oldnall
Print and Supply  Limited 
Corlika is my Xero angel! She has a way of explaining Xero to me simply and clearly so I can understand what needs to be done and how to do it. Without her help I would not have my accounts ready to go to my accountant. I can't recommend her enough.
Gillian Somerville
GES Consulting
Corlika has been an awesome support to my business helping me to keep track of the money coming in and out of my business. I tried to do it on my own but realised that having someone like Corlika is crucial as it allows you to focus on the areas of your business that you love!
Natalie  Cutler-Welsh
Founder of Go to Girl Ltd
Our Happy Customers
We're proud to work with all kinds of companies
– from agile start-ups to well established enterprises.
We love working with them and we appreciate their business.
Many of them have said nice things about the way we solved their bookkeeping and workflow issues.
We are composer one of the best in web designing.
Itaque earum rerum hic tenetur a sapiente delectus reiciendis maiores alias consequatur.sed quia non numquam eius modi tempora incidunt ut labore .
Want to know more, let's meet for an obligation free coffee